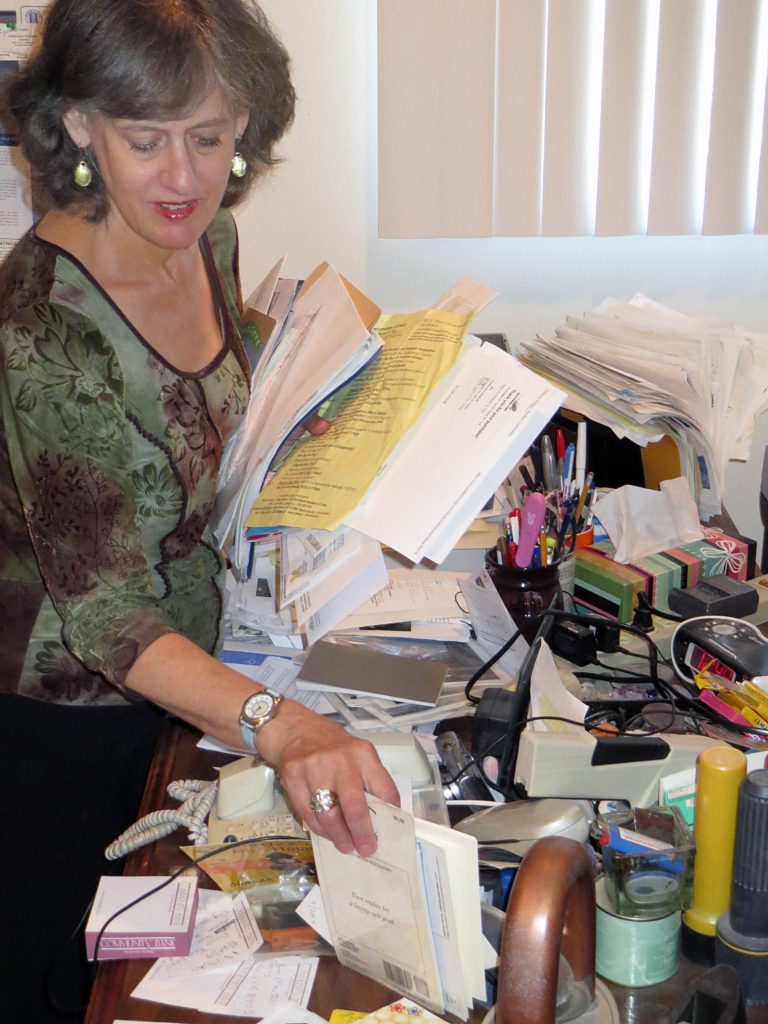 Did you know?
Studies show that the average American spends an hour a day looking for misplaced items, and Forbes reports that American executives waste an average of 150 hours a year searching for lost information. Disorganization is costly in both time and money. We often wish we had more time – instead, we find more projects to juggle.
A Professional Organizer can help you get projects under control and develop an ongoing organization system. Getting organized – be it a closet, a cupboard, or a file cabinet – will allow you to be successful in all your endeavors. HOPE Organizers, Inc. (also known as the Paper Organizers) will help you achieve your goals and relieve you of the clutter that is interfering with your peace of mind. Completing long-overdue projects will allow you to concentrate on advancing in your business or career, promoting your work, and having more time to socialize with your family and friends.
Janet Fishman, J.D., is the owner and president of HOPE Organizers, Inc., and she is known as "the Paper Organizer." She is a member of both the National Association of Productivity & Organizing Professionals (NAPO) and NAPO's Los Angeles Chapter as well as the Institute for Challenging Disorganization and AADMM - the American Association of Daily Money Managers, which requires its members to pass background checks.
Janet has been voted one of the best Organizers in Los Angeles by Expertise.com seven years in a row (2017 - 2023). 
Paper clutter can take many forms – from bills and receipts piling up – to business and inventory documentation issues.
As expert paper organizers, we specialize in turning your paper management problems into paper management solutions!
Learn More >>>
"Janet takes initiative. She has saved my small business so much time--which translated into saving money-- as she organized a planning system for my events as well as coordinated educational materials."

- Rita B., C.Ht., Hypnotherapist and Cognitive Coach
"Janet organized my personal office. Since getting her help, my office has been easier to navigate, and my workflow more efficient. Thanks SO much for your help."  

-Michele H., psychotherapist, Los Angeles
"Janet Fishman is absolutely an indispensable part of my life...I would be buried in junk mail, I would be hopelessly backlogged, and I would be behind on my personal filing. I would be lost without Janet. She is my personal savior: saving my sanity...this is real!

-Deb S., teacher, Los Angeles
"As a busy professional, I have benefited greatly from Janet organizing several events for my organization. She is attentive and creative. Her work has allowed me to concentrate on expanding my clientele."

Spike D.W., Non-profit Executive Director